It's always fun to link up with Farley for her monthly Currently...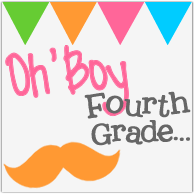 Listening - We went to a wildlife park today and had the best time. Of course you pass through the gift shop on the way out...and we came home with a dingo and a fruit bat. They are now currently battling with a rogue sock monkey who wants to take over the lounge room! But we had a fabulous day!
Loving - We are currently in spring and are experiencing unusually warm weather....but it is sooo great!
Thinking - Next term we are studying the farm and I am going to push hard in writing for my Kinders. I have just bought some new books from Book Depository and can't wait to do some text connection/respond to text writing. Click the pic to go to my TPT store.
Wanting - How awesome are my new shoes? I bought them and the dress for my sister in laws wedding which is in a few weeks. I just want to wear these shoes everywhere!!!
Needing - Do you guys have daylight saving? In a couple of weeks, we will put the clocks forward an hour and we can wake up at a normal time...instead of insane-o'clock.
Treat - How de-lic-i-ous do these treats look? Click on the pics to go visit the pin - YUMMO!