I love this time of month :) If you have never linked up...off you go right now!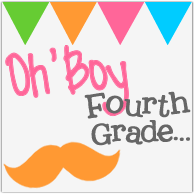 Listening - It's hot hot hot here and while our big pool is still not ready...think lots of vaccuuming and chemicals, our little plastic pool is ready for action.
Loving - My friend Alison put my onto Scentsy and it is soooooo good! So far I have tried Sugar Cookie, Sunkissed Citrus and today is it Jumping Jellybean. Yum yum yum
Thinking - Its my turn to write homework for Kinder this term. We have adapted a grid system where they choose from a range of activities including Literacy, Maths, Games with the family, Physical Activity, Helping around the house etc. Its been super successful and takes away a bit of that homework stress.
Wanting - Not a drinker at all but LURVE cocktails!
Needing - putting away clothes = YUCK
Yummy Pin
Im thinking Christmas gifts with this pin. Click the pic to go to the pin