Oh Farley - your currently is too much fun. It is nice to have a little reflection every month - or forward thinking as it may be.
But anyhoooo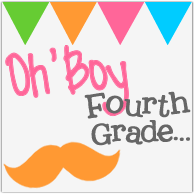 Hey Mum - can I have an Easter egg for desert? Sure as long as you eat your dinner. But I'm full!...*sigh*
The holidays need to get here - NOW! Kinder Term 1 has been a little draining.
Our literacy/oral language groups will evolved into guided reading groups next term and I am looking at a huge focus on sight words and word families etc. Any tips definitely appreciated!
I have ordered dice in dice, a pocket chart, differentiated instruction cubes (dice with pockets) and write and wipe pockets and it is all on the way to me in Australia! Can't wait!
Bath = hard work. No bath = stinky kids. Hmmmmmm
My advice is to myself. Things will happen. Don't let it get to you. Suck it up princess :)