Stephany, Stephanie and Kathi have organised this great initiative for the new year.
I am happy to be participating in a huge sharing of ideas and blogs from all over the world!
I am over at Teacher Mom of 3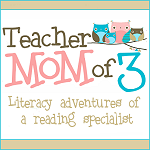 But I am happy to introduce Angie from Rulin' the Roost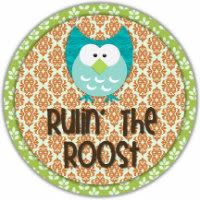 Hi everyone! My name is Angie from Rulin' the Roost! I'm so happy to be guest blogging for Brooke today!!! I hope you all have had a wonderful holiday break, however long it may have been.
For the past few years, our district has been taking the initiative of having more engaging, student centered activities, as well as starting a word study program, Words Their Way. One thing that I have started this year which could be done at any grade with any word list is having a Tic-Tac-Toe choice board. These are activities that students can choose to do to work on their words. Students feel empowered because they are choosing what they want to do. YOU choose the activities that you want them to do! It's a win-win situation that has kids "doing" more than listening.
When I create my activities, I keep in mind the paperwork and preparation involved. I try to keep it simple, yet meaningful. Here is a freebie example of a generic Tic-Tac-Toe word work choice board. You can click on the picture below to grab yourself a copy.
Now, since starting this, I have taken a little spin on it as well! At Christmas time, I decided to create themed activities that we used each week before Christmas. The kids had a blast and they learned their words quickly, in a fun, meaningful way! I JUST finished one that we'll be using for the next month or so, throughout winter. I bundled up all the materials that would be needed and have it in a packet in my Teachers Pay Teachers store! You can click on the picture to check it out!
Thanks Angie for coming to visit me today :)