Ive linked up with the TBA Blog hopping day - probably a little late, but I hope you enjoy my freebie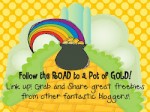 Lunch box notes are something that I think are just gorgeous. But until this year, I had never seen one before! Let me explain...
One of the girls in my class came to me one lunch time and said "Mrs Beynon (me) can you please read me this note?" Her mum had written her a sweet note and put it in with her lunch. It said things like learn something new today, try your best and we love you. Since then I have noticed that a few of my students have been finding these notes from their mum in their lunch and I think its the best.
You even can buy LCMs (think rice crispy treat) with a spot to write on.
But it got me thinking. How often do kids do something great that their parents never find out about because a) we don't tell them or b) the kids forget or c) life gets in the way? So I made these nifty little cards to pop in the kids lunch boxes to make the 'return' trip home and hopefully make the parents smile about something their child did at school that was great :)
A generic black and white version - there are two other sets with different fonts included
The girly version
I hope you can use them in those times that you 'catch' someone being good. Click on any version to download from Googledocs